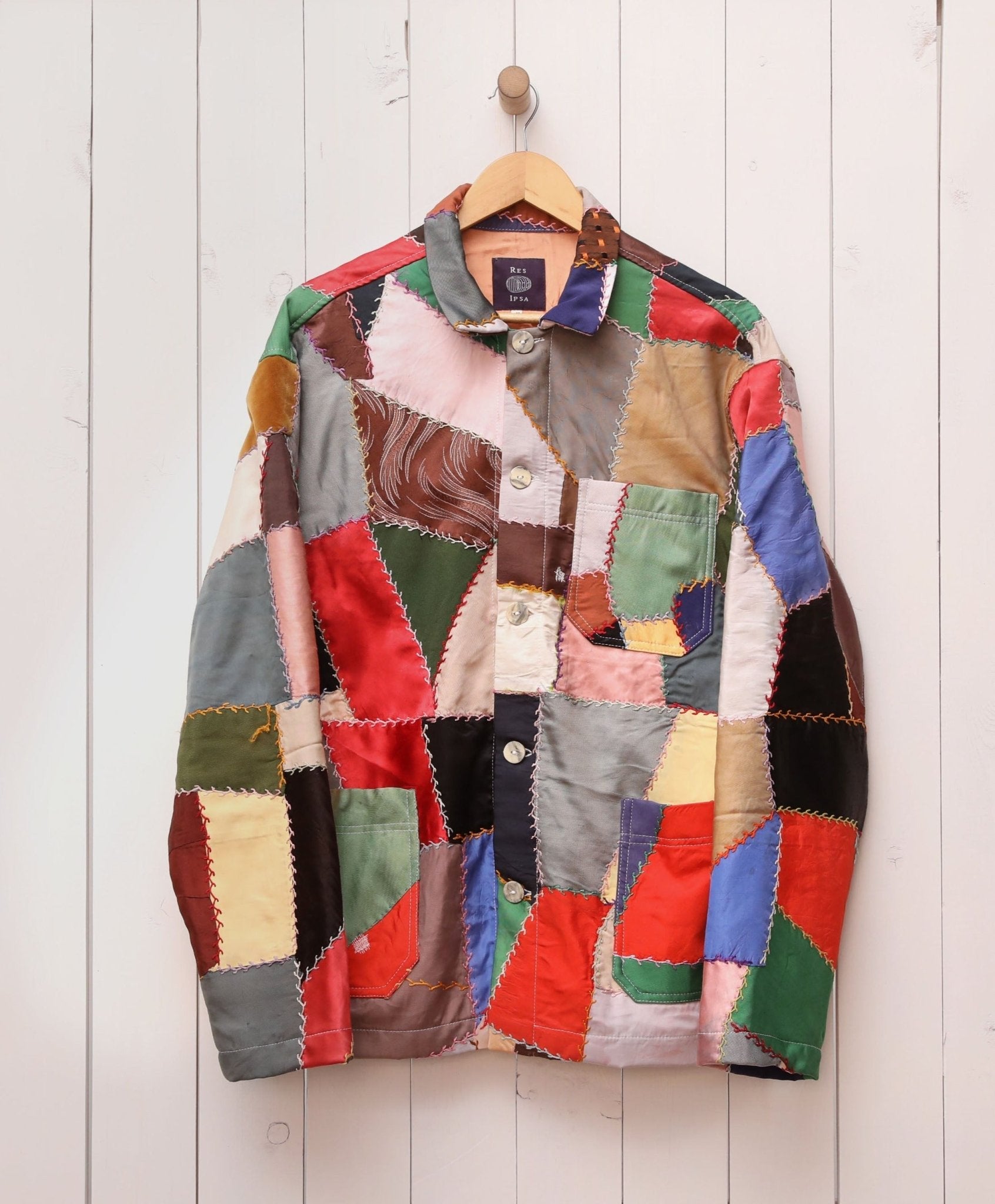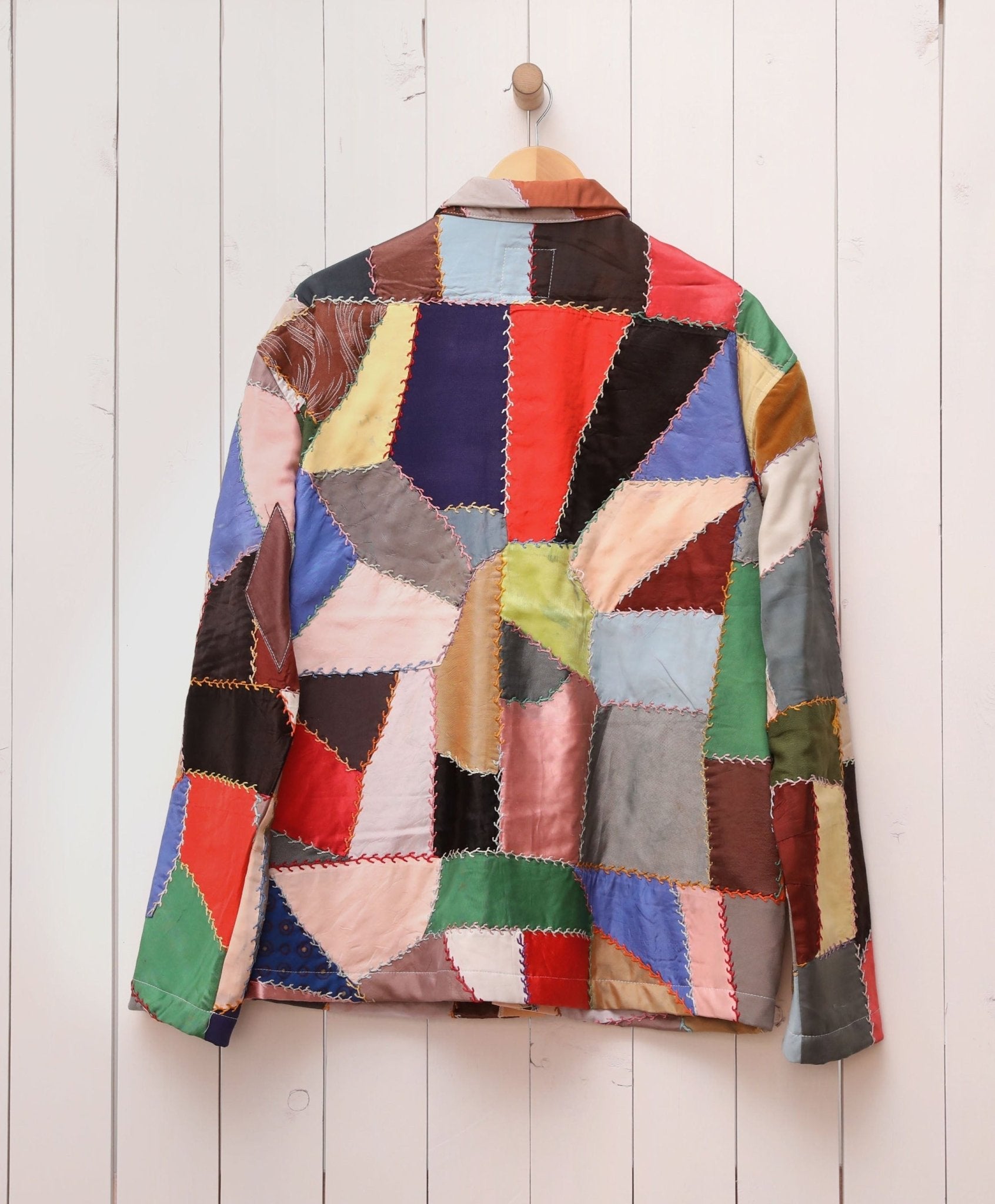 Vintage Quilt Workshirt #6
Description:
This Workshirt is made from a vintage handmade American quilt. Early 20th century quilt makers may be the original sustainable designers. Families would make quilts for use in their home from scraps of fabric, repurposing things that were no longer useful into something colorful and functional. We honor the spirit of this careful repurposing and creativity by giving these quilts new life as functional outerwear.
Our workshirt silhouette is inspired from the turn of the 20th century style in America famously worn and most popularly advertised for the working class, including railroad workers, farmers, and ranchers and more. The modern style jacket has endured over 100+ years. 
Each workshirt is a unique piece that can never be reproduced. Featuring subtle repairs with hand-stitching, each patchwork jacket breathes a new life of its own and becomes a colorful conversation starter and not to mention easy to style as an outer layering piece. 
Each workshirt is unisex. Size Medium
Details & Care
Size is a 40-42" chest and 29" in back body length.

Sleeve length is 34" and changes 2" between sizes. 
Vintage Quilt hand-stitched fabric
Buttoned down front with tonal buttons.

Two open, front waist patchwork pockets. 
One open, front chest patchwork pocket. 
100% cotton. 
Unlined.
Machine wash cold. Hang to dry.
Handmade in Marrakech.
Recently Viewed